This jug, of Japanese origin, was found on the beach just north of the channel into Siletz Bay in Taft, Oregon (now part of Lincoln City) in February, 1933, by Edward Kangas. It is thought that this jug floated across the Pacific Ocean and over 50 years after found, was donated to the North Lincoln County Historical Museum in Taft (Lincoln City) just a few blocks from where it was found. It now resides on display near our Japanese Glass Fishing Float Exhibit.
Below is the article from February, 1933 from the Beach Resort News about this find:
Maker's mark by the handle: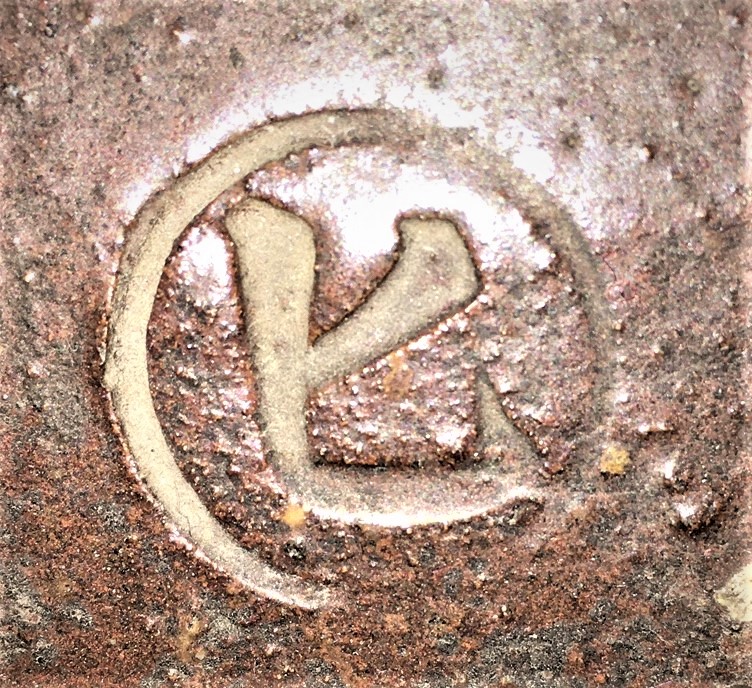 Edward Kangas around the time of his beach find:
This artifact definitely has a story to tell. Considering that it was found in '33, was in the water long enough for barnacles to grow, and it often takes glass fishing floats a decade or more of floating in rotating currents before a storm deposits them on our shores, it is more than likely quite a bit older than that. From its making, function, adventure across the ocean, its discovery, and ultimately being donated to the museum, this jug has quite the history.