The pieces of velvet that this quilt is comprised of were being collected as early as 1843 by the Curran family. It went from mother to daughter and was finally completed in 1887. This quilt went on a harrowing journey around the nation before finding its way to the Oregon coast.
The family was living in Chicago when the great fire of 1871 destroyed most of the city. The partially finished quilt was sunk in a weighted box in the Illinois River along with other household goods to save it from being burned in the fire. The quilt was then exhibited at the St. Louis World's Fair in 1904. The Curran family then packed up and headed to San Francisco. The city was destroyed by an earthquake in 1906 and the quilt was once again in danger. Fires caused by the earthquake ravaged the city, and the quilt was saved by stashing it on a schooner. It eventually made its way to Oregon and was donated to the museum in 1998 by the Curran family.
Below is the floral pattern design on the back of the quilt: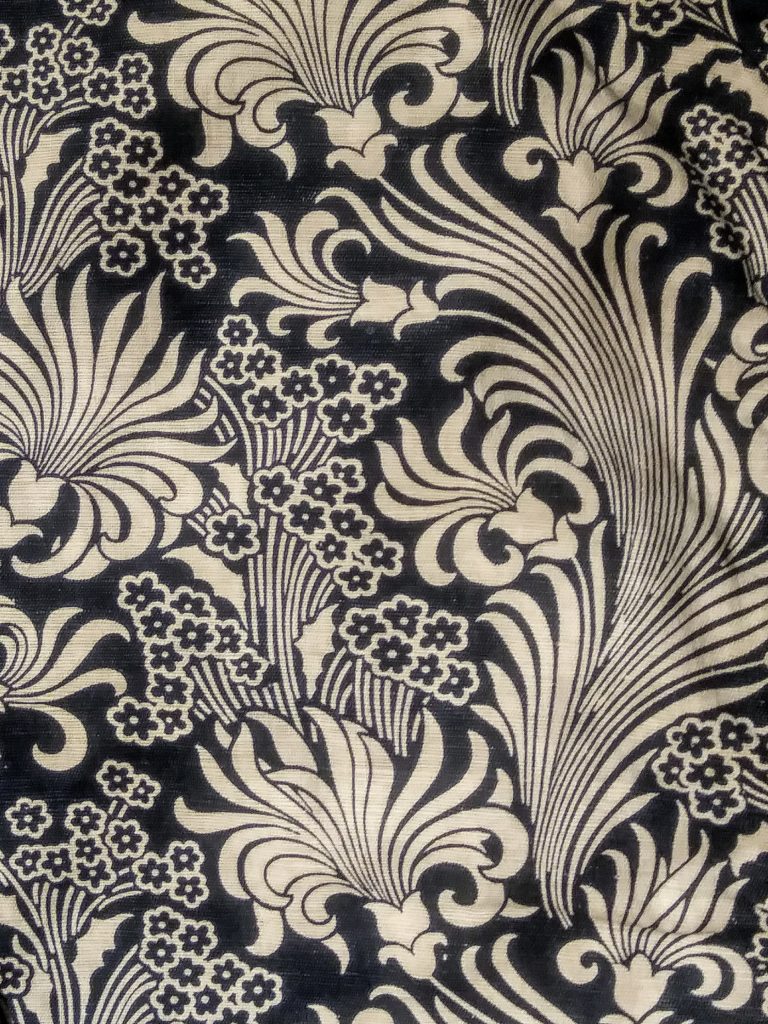 This quilt was documented by the Oregon Coast Quilter's Guild in 2001. Below are their documents.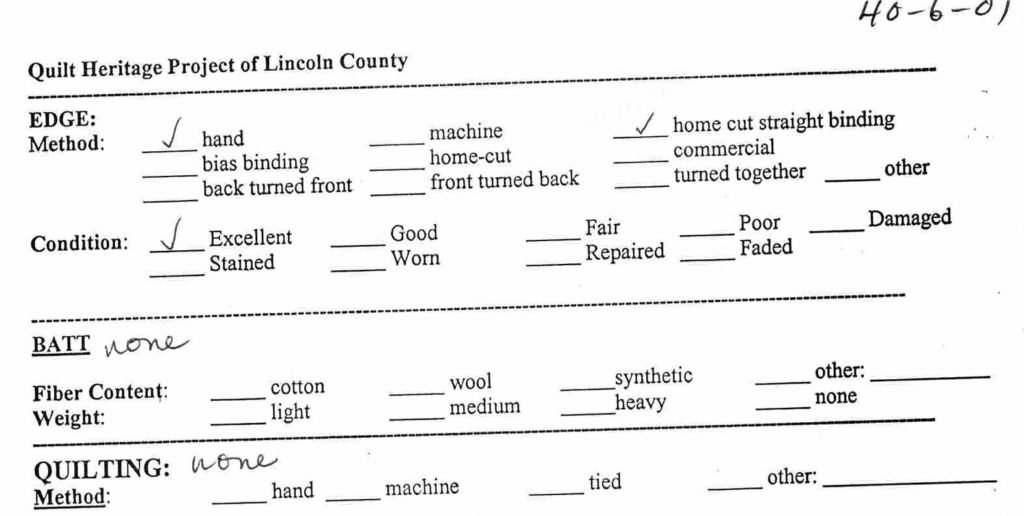 This quilt may have the most amazing and adventurous story of any item in our collection. If only this quilt could speak and tell us some tales of its awe-inspiring journey. What we do know, and the quilt itself, are preserved here at NLCHM.