Sheryl Smith (daughter of Niilo Hill, who made the chainsaw carved bears in this virtual exhibit) of Neotsu was commonly known as "The Egg Lady" in the mid 1990s to the early 2000s. Her famous hen, known as Speckles GG, was an honored celebrity at the Oregon State Fair, local fairs, and parades.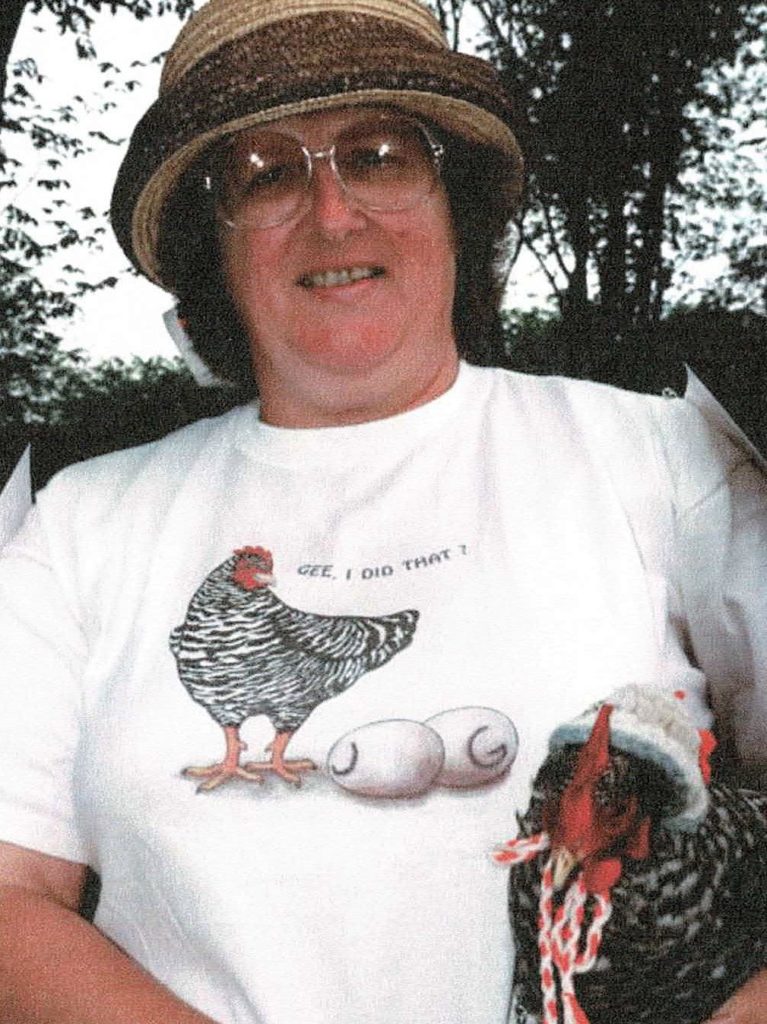 It all started in the winter of 1997 when Speckles GG laid an egg with the letter "G" on it. In 1998 she laid several more eggs with mysterious markings, including the letter "J." In 2000, Speckles GG laid an egg with a question mark on it.
Sheryl The Egg Lady and Speckles GG the chicken were featured on radio shows, including the Paul Harvey talk show, featured in Ripley's Believe it or Not, where on the front page of the Oregonian, made school visits, and KATU Portland filmed "The Alphabet Letter Eggs" about the two. They have been featured in magazines worldwide, won trophies and ribbons, and were even contacted by the Late Show with David Letterman about an appearance on his show, although they didn't make it on.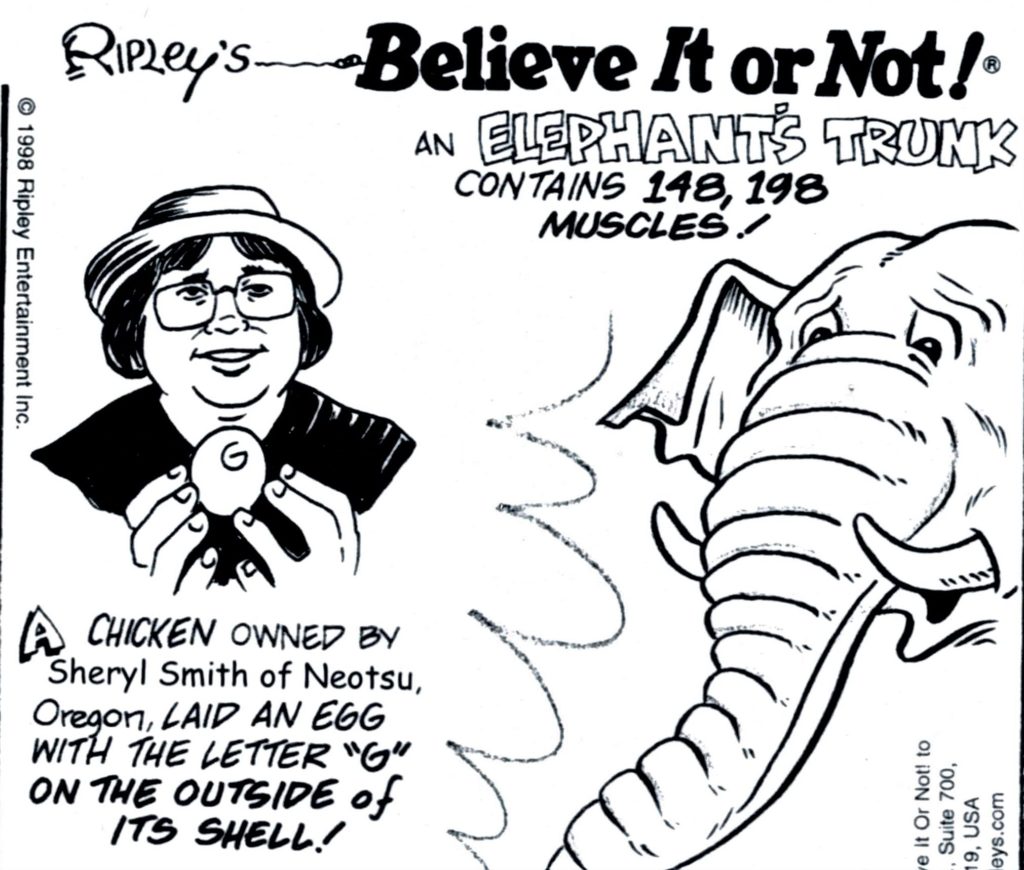 They continued to go to parades and fairs until Speckles GG passed away from natural causes in 2003.
Sheryl had Speckles GG taxidermized and generously donated her to the museum. Sheryl summed it up best in the above article; "A lot of people loved her. She brought them a lot of joy." Now she appropriately resides in our children's room where she continues to bring people joy.